Should I Repair, Patch, or Replace My Roof?
Have you ever noticed a leak in your roof or knew of someone who did? The common response is thinking that the entire roof will need to be replaced, but that's not always the case. If the roof damage is minor, you may only need to get a minor repair or some patching.
The question is, how do you know if you only need to repair your roof or consider a full roof replacement? Multiple factors come into play when making this decision, including how much damage has occurred, where the damage is located, and your budget for the project. Let's dive deeper into discovering which option is best for you: repairing, patching, or replacing your roof.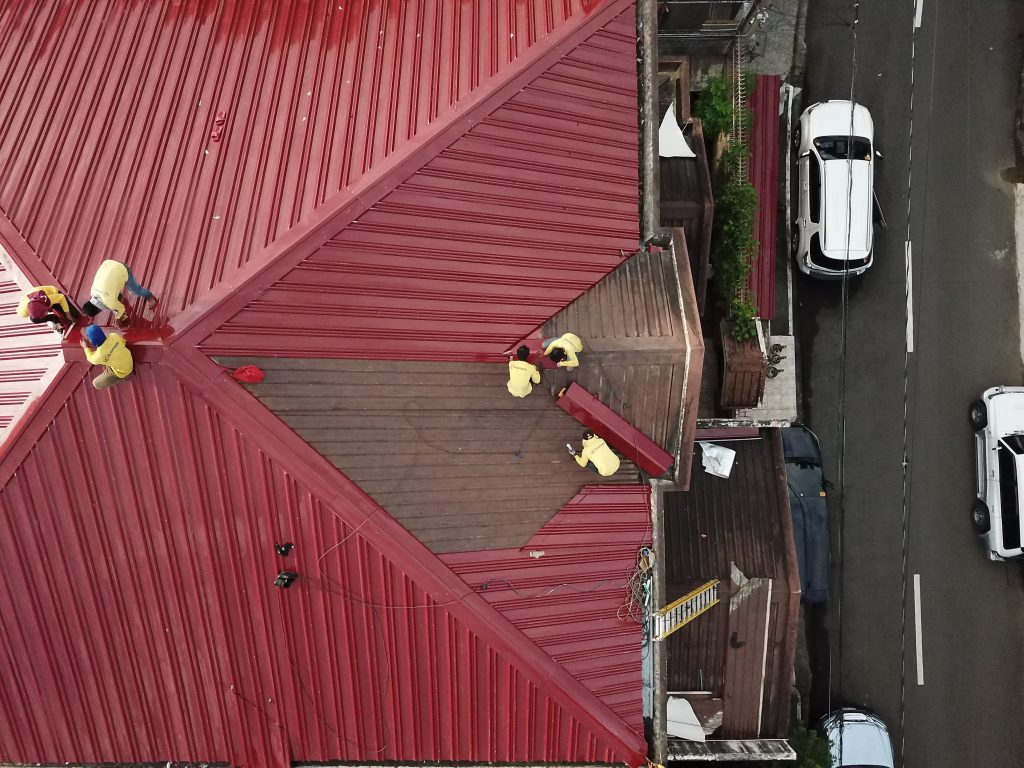 Does Your Roof Need to Be Repaired?
Roof damage can be from normal wear and tear or caused by a severe storm, strong winds, or damaging hail. As a homeowner, if you notice or see any indication that your roof has been damaged, you may need to consider roof repair.
Here are signs that your roof needs repair:
Leaks in the roof
Damaged shingles (curled, missing, or broken)
Increase in energy bills
Light visible through the roof
Shingle granules in the gutter
If you have roof damage, repairing your roof is often more cost-effective than a complete roof replacement. Performing regular maintenance and repairs can also be more environmentally friendly.
However, color-matching replacement shingles can be difficult, so the color may be off when repairing or replacing them. This may affect the curb appeal of your roof.
Will Patching Your Roof Work?
If your roof only needs smaller repairs, then patching your roof can be the best way to go. Patching is a great solution if the damage is minor and in a centralized area.
Inspecting the damage first is important to ensure it did not spread to different areas of your roof. If the damage did spread, this could cause more significant issues down the line. Having a roofing professional inspect the entire roof can help determine where and how extensive the damage is.
Patching your roof is the most cost-effective because it is the least labor-intensive. Instead of replacing the entire roofing area, patching your roof can fix a small leak, replace a shingle, or repair any other minor damages. It is best to conduct regular roofing inspections on your room to identify potential issues before additional damage can occur.
Is Replacing Your Roof the Best Option?
Replacing your roof is the most expensive option to consider. However, if your roof is damaged beyond what repairs and patches can fix, then this will be your best choice before more damage happens.
Hiring a roofing contractor can ensure your roof is replaced promptly and efficiently. Prior to replacing your roof, the contractor can also perform a full inspection to determine if any other issues are present and need to be addressed.
Investing in quality roofing materials can save you money in the long term and ensure that your new roof lasts for many years to come. As a homeowner, it is best to conduct regular roof inspections so any damages or issues can be treated immediately.
Contact an Expert for a Roof Inspection
Your roof is an essential part of protecting your home from potential dangers. One of the best ways to protect your home is by having the roof inspected by an expert.
At Graystone, we have over ten years of experience in roofing and are committed to providing excellent roof work with no mess! We offer a free inspection and assessment, roofing installation for shingle roofing, metal roofing, rubber roofing, and more. Graystone also offers roof repair services.
If you are located in the Lancaster, PA region and need your roof repaired or replaced, contact us at (717) 725-7170 or fill out our online form to receive a free quote.