Eco-Friendly Roofing Options
Do you need a new roof and are interested in more eco-friendly options? If so, there are a variety of roofing options for you to consider to help the environment without sacrificing the quality or safety of your roof. Today, we're going to introduce a few options that can benefit the planet.
When looking into a new roof, you'll want to consider standard logistics like roof slope, budget, and load capacity. Here are some additional factors to consider when choosing your material:
Energy-efficiency: Roofing materials vary in how they absorb and retain heat.
Environmental Impact: Environmental-friendly roofing options can avoid toxic materials and be recyclable.
Length of Use: Choosing a more durable option will lead to peace of mind and help limit waste. Look for options that have a lifespan of 30 or more years so less material is used over time.
Costs: Roofing materials will come with an upfront cost that can vary. However, also consider the savings over time from replacing the roof less often and saving on everyday energy costs.
Let's take a look at the leading environmentally-friendly roofing options that are available.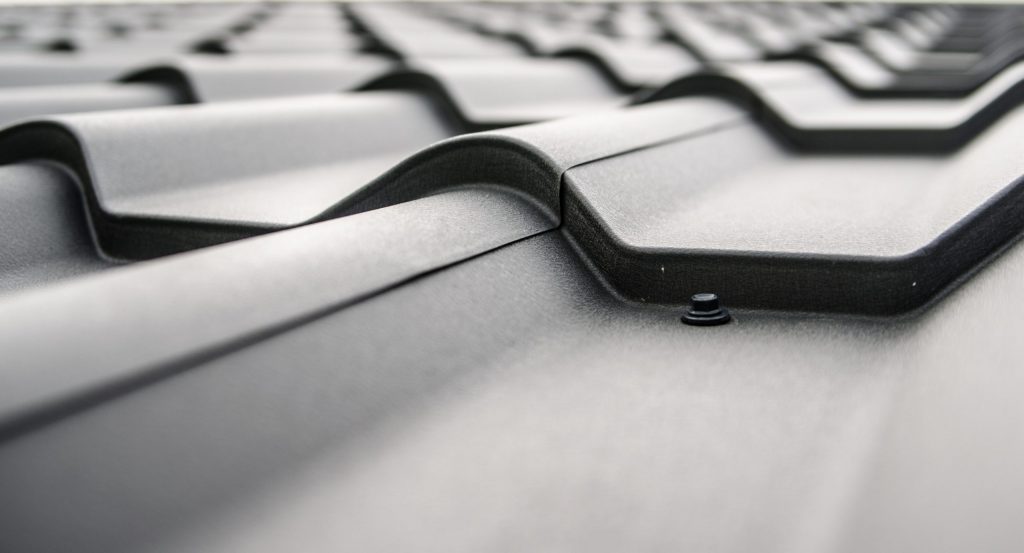 Metal Roof
One of the most popular choices for homeowners today is the metal roof. It provides durability, and its light reflection can help reduce the energy bill by making the home cooler during the summer.
Metal roofing material can also be fully recycled after use. In addition, you can choose to have your roof made with recycled materials. The most common metal roofing materials are steel and aluminum, which are durable metals that will provide a long service life.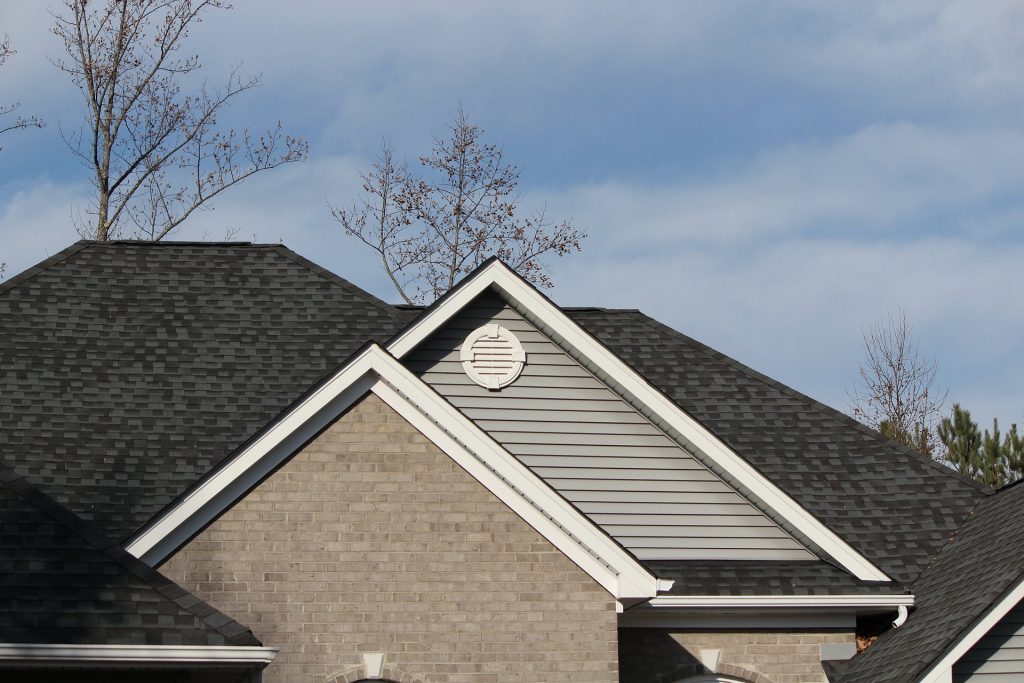 Asphalt Shingles
If you're looking for the most popular roofing material for your home, then look no farther than asphalt shingles!
However, while asphalt shingles are popular, they are not recyclable or reusable. If you choose this option, we suggest selecting an option that comes with a minimum 30-year warranty. Extended warranty options are even better, as it verifies the shingles will be durable for long-term use.
There are additional asphalt shingle options made from recycled content for you to consider. UV-resistant asphalt shingles are also available to homeowners and can be a great way to keep the home cool in the summer.
Slate Roof
Another great eco-friendly option for homeowners is slate because it goes through minimal processing. If taken care of properly, slate can last for several decades.
This option is more expensive than other roofing options, so you may want to consider looking into salvage or antique slate tiles that are reusable and effective for your roof. Something else to consider is that the slate tiles are heavy, so you will need to ensure that your roof is properly reinforced and can handle the added weight.
Cool Roof
When getting a new roof, homeowners should also consider the cool roof concept. Though this is not specifically a roofing material, the concept of a cool roof can be environmentally friendly.
Using light-colored or white roofing materials can keep the roof's temperature cooler by reflecting the sun's rays. With the home kept cooler, the air conditioner doesn't have to work as hard during the hot summer months. This promotes energy savings and efficiency, making it a more eco-friendly option.
Solar Panels
Installing solar panels is another eco-friendly option you can consider. Solar panels generate electricity from the sunlight, which can lower your electric bill while being environmentally friendly.
Solar panels are a big long-term investment that may take years to pay off, but they are a great eco-friendly option to consider to help the environment.
Your residential roofing company is here to help
If you are looking for environmentally-friendly roofing options that best fit your house's needs, your residential roofing company can help! They can review all available options for your home and what would be the best fit for you. Residential roofers can also help recycle your old roof.
Our committed team at Graystone Roofing and Siding will provide excellent roof work with no mess. Located in the Lancaster, PA region, we are committed to providing quality products that are installed properly at a fair and competitive price. If you have any roofing questions or need your roof repaired or replaced, contact us today at 717-725-7170 to discuss what option would be best for you!