The Top 5 Benefits of Vinyl Siding
Have you ever heard the saying by Will Rogers, "You never get a second chance to make a first impression?" When someone drives up to your home for the first time, they will make that first impression. What do you want them to see or think about? Choosing the right look and siding to put on your house can play a significant role in the appearance of your home.
Though there are many siding options available, vinyl siding continues to be the most popular choice. Read on to learn the top five reasons why vinyl siding could be the best option for your home to increase curb appeal.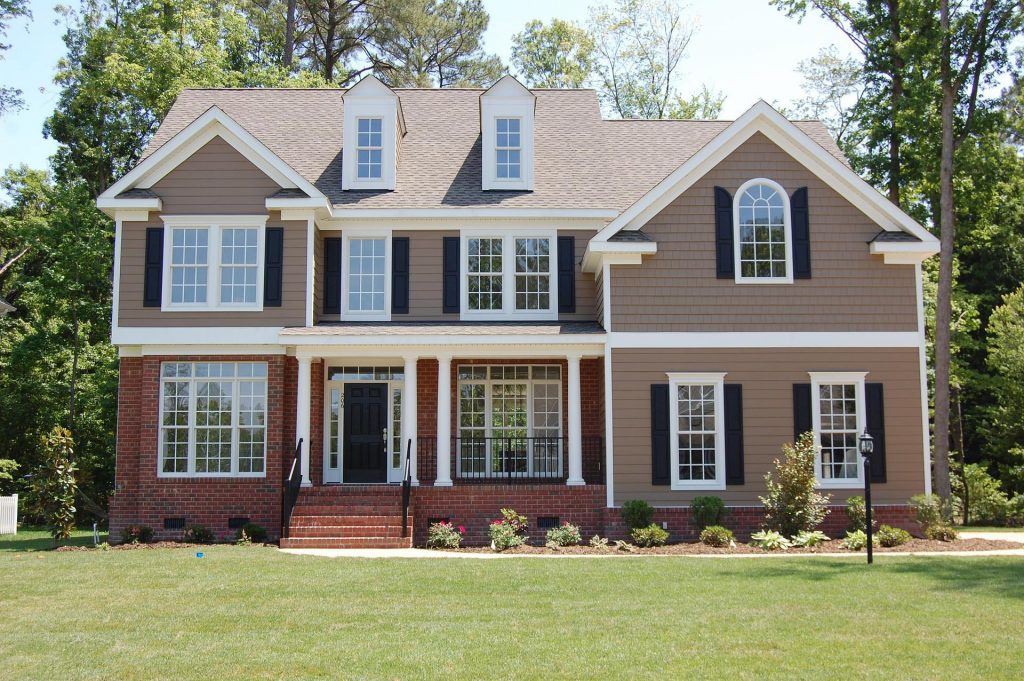 Fresh, Versatile Appearance
Vinyl siding is a versatile option as it comes in a variety of styles, colors, and textures, which helps homeowners create a custom look for their home.
The versatility of vinyl siding also extends to its appearance, as it can look like other types of siding options but at a lower cost. For example, picture a house that looks like it is made of cedar, stone, or other materials but is actually made of vinyl siding.
Vinyl siding can make your home appealing, whether viewing it from close up or far away. It can provide your home with a fresh appearance to enjoy!
Durability
Vinyl siding is a great choice when it comes to durability, as it can resist the formation of mold and mildew. It can withstand inclement weather conditions and will not warp or rust. Vinyl siding is specifically designed to withstand the elements such as heavy wind, rain, and hail.
A great way to back up your home investment is to look for vinyl siding or a siding repair company that offers an extended warranty option. At Graystone, we offer premium quality products as well as a workmanship warranty on all of our installations.
Minimal Maintenance
If you are looking for an option that involves minimal maintenance, vinyl siding is a great choice! Vinyl siding can be cleaned by simply rinsing it off with a garden hose or, if needed, with soap and water.
Vinyl siding is constructed to last, which also helps minimize repair costs. Other siding options may rot, attract insects, or fade. Vinyl siding, however, is resistant to fading and scratches, so you won't need to repaint it like other siding options.
Energy Efficiency
A primary concern for many homeowners in today's market is energy efficiency. A great way to help make your home more energy efficient and lower your heating and cooling bills is by selecting the right type of siding material. Vinyl siding is well insulated and can help improve the home's energy efficiency.
Along with energy-efficient doors, windows, and proper electricity use, vinyl siding is a great option to increase the home's energy efficiency and reduce energy bills.
Friendly for your Budget
A crucial factor to always consider is your budget. When it comes to your house, this is especially significant when selecting the siding material. Vinyl siding is an excellent option on the market that is one of the most affordable.
Vinyl siding can also have long-term financial benefits after it is installed because it involves minimal maintenance and can last multiple years.
Looking for a residential siding contractor in Lancaster, PA?
At Graystone Roofing & Siding, we specialize in siding installation. We offer various vinyl siding options, including manufacturers like CertainTeed Vinyl Siding, Mitten Vinyl Siding, and Mastic Vinyl Siding.
If you have any questions about siding options, contact us for a free siding estimate. To receive your free quote, you can reach us by phone at (717) 725-7170 or submit a request online. We look forward to being a part of making your home beautiful and stylish!